Written by Linda Barrett
March celebrates International Women's Day and what better way to promote our female entrepreneurs than to highlight some of the brilliant women-owned businesses right here in Shenandoah County, Virginia.
Among the villages and towns of Strasburg, Bayse, Toms Brook, Woodstock, Edinburg, Mount Jackson, New Market, and Shenandoah County itself, you'll find over one hundred businesses of all sizes and styles owned and operated by women. Some owners are brand new to entrepreneurship, while others are well-versed in making a business successful. Let's meet some of them…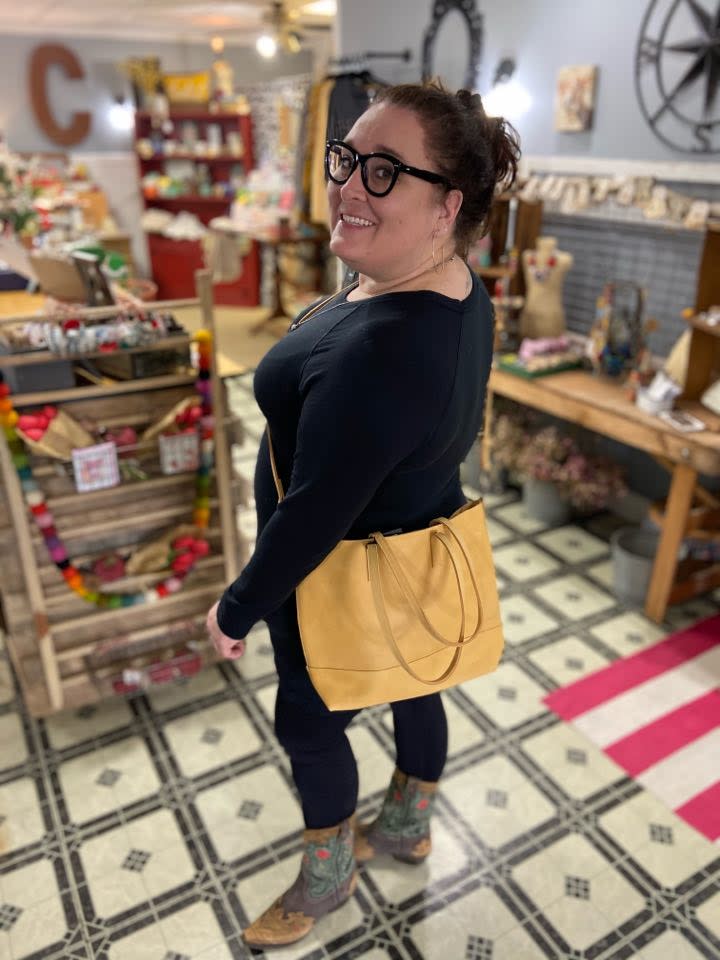 The ButterCup, LLC
One of our county's new businesses is The ButterCup, a fashion boutique specializing in women's fashion, accessories, and home décor items, owned by Cristi Koryell and opened November 28, 2020.
"I've loved boutiques and been their customer for many years, always stopping in them in the towns we lived in across the country. But I never felt like this was something I could do. When I happened upon the space in New Market, the right doors opened and opportunities presented themselves," Koryell said.
"I have a strong desire to support other women through free trade companies supporting women around the world and through our local makers. We try to offer small-batch products from other women-owned businesses. The local community to me is where the heart and soul is. I call them part of my ButterCup family!
A former elementary education teacher and wine educator, Koryell, age 43 had grown several businesses for other people and wanted to see if she could do the same for her herself. "We've been super-blessed by the locals who gravitate to the culture and climate we create here at The ButterCup. It's beyond everything I could have hoped for and it's lovely to see my story unfold."
"We have a lot of resources here in Shenandoah County," Koryell explained. "We have women in positions of power in the community and county, and both Chambers of Commerce. I've never felt for one minute that I couldn't do this."
Edit to Add: The ButterCup has moved its location to a shop in Downtown Woodstock next door to Flour & Water Bakery, another women-owned business.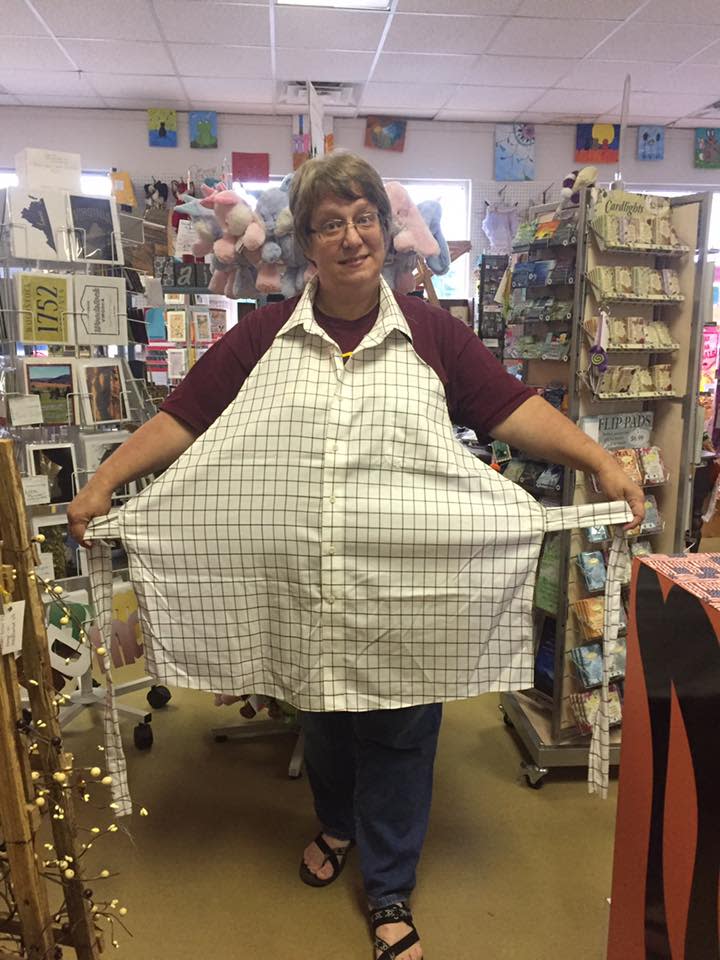 Shenandoah Stuff
You'll find Shenandoah Stuff tucked away as owner Liz Riffey would describe, "under the NAPA sign" at the Exxon station on W. Reservoir Road in Woodstock. Open five years, it features distinctive, one-of-a-kind handmade items and gifts, with about three-quarters of the items made by local Valley crafters. "We're especially busy around Christmas for people looking for unique gifts," she explained. She also carries Shenandoah County souvenirs like postcards, shot glasses, and magnets.
For 32 years, Riffey worked as a local educator and exhibited at craft shows as her side gig. "That meant at least one weekend a month, I was packing the vehicle with half of my life. I'm getting too old!" the 59-year-old said. "I've always been crafty, making jewelry, earrings, necklaces, and a lot of holiday ornaments, and thought opening a shop would keep me off the street in retirement!"
"What's great about having a business in Shenandoah County is that we're all so diverse and can feel comfortable recommending other area businesses to our clients and customers." Her location, just off an I-81 exit, brings in a lot of tourist traffic. That's why I encourage people to go downtown—to take advantage of the friendliness we offer. I try to pass it along."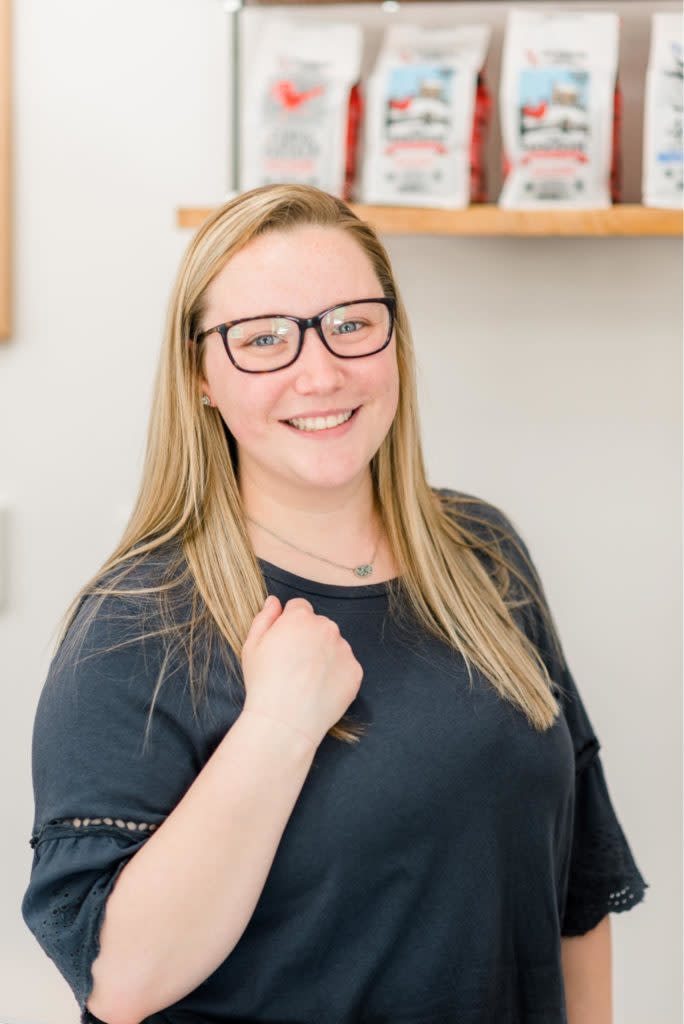 Nancy's Coffee Bar
At age 21, Kara Hockman, owner of Nancy's Coffee Bar in Strasburg is one of Shenandoah County's youngest business owners. Originally, she worked here alongside her cousin, Kathryn Flynn, but when Flynn entered the Navy, Hockman took the reins. She had only from April 2019 when the doors opened to August to learn everything about running the business.
"I'm learning more about being a female entrepreneur by talking to other people. Even the customers teach me things about coffee I didn't know," she said. She credits community members and the Shenandoah County Chamber of Commerce for helping her, along with Tom Price at the Box Office Brewery, where the coffee shop is located.
Nancy's Coffee Bar (named to honor Hockman's grandmother, Nancy McInturff Hockman) serves up all types of coffee, tea, and delicious treats to locals and visitors alike, along with special discounts on certain days to first responders, military personnel, and senior citizens. Hockman even hosted an Acts of Kindness day. "It's the little things like this that make working here so special," she said.
Her advice to aspiring women entrepreneurs is to "do lots of research and get to know your town—their likes and who you'll be serving. And keep pushing. There will be days so hard you'll feel like throwing in the towel, but then you turn another page. It's crazy, but I love it."
We wish we could introduce you to all the fabulous women business owners throughout Shenandoah County. You'll just have to come here and meet them yourselves.
The ButterCup, 120 S Main St. Woodstock, VA 22664
Shenandoah Stuff, 446 W. Reservoir Rd., Woodstock, VA 22664
Nancy's Coffee Bar, 175 E. King St., Strasburg, VA 22657