-Winter is a wonderland in Shenandoah County, Virginia after the first snowfall as the higher elevations often maintain their dusty snow-covered peaks throughout December, January and February. It is a perfect place to enjoy some of your favorite outdoor winter activities. So, it's time to pull those snow pants, hats and scarves out of the closet!Here are a few great ways to get out and enjoy the cold mountain air.
The horses at Fort Valley Ranch put on their own winter coat for the season and will give you a peaceful ride through mountain trails for stunning views. These horses are as gentle as they come for less experienced riders and their leisurely pace and sure-footedness gives the rider a chance to look around for wildlife and birds. Fort Valley Ranch is nestled in a "valley within a valley" with hundreds of miles of trails in the George Washington National Forest. Experienced riders can bring their own horses and enjoy the trails and accommodations such as RV hookups, Trailer parking,. A trail ride in the winter means put on your warm gloves and fleece-lined pants. Afterwards warm up by the fire with a cup of your favorite warm beverage. Reservations Required.
With nearly 24% of Shenandoah County covered by National Forest, there are plenty of trails perfect for horseback riding. Whether you are looking to spend a couple hours on a guided ride or plan a longer stay with your own horses, we've got you covered.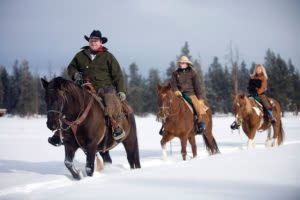 Tucked into the Allegheny Mountains to the west of I-81 is member-owned and family-run Bryce Resort which offers golf and mountain bike adventures in the warmer months, but when winter comes, Bryce Resort sparkles with skiiers and snowboarders of all ages. Many families bring their children there because of the award-winning Horst-Locher Ski School for beginners and a SKIwee program for the youngest skiers on the slopes. Plus, the family-like atmosphere means that the ski-lift operator will probably know your name after the second ride up. Although Bryce is member-owned, it is open to the public year-round. Set on 400 Acres in Basye, Virginia there are eight slopes with two ski lifts to take you there.The carpet ride lift will take you to the top of the beginner terrain.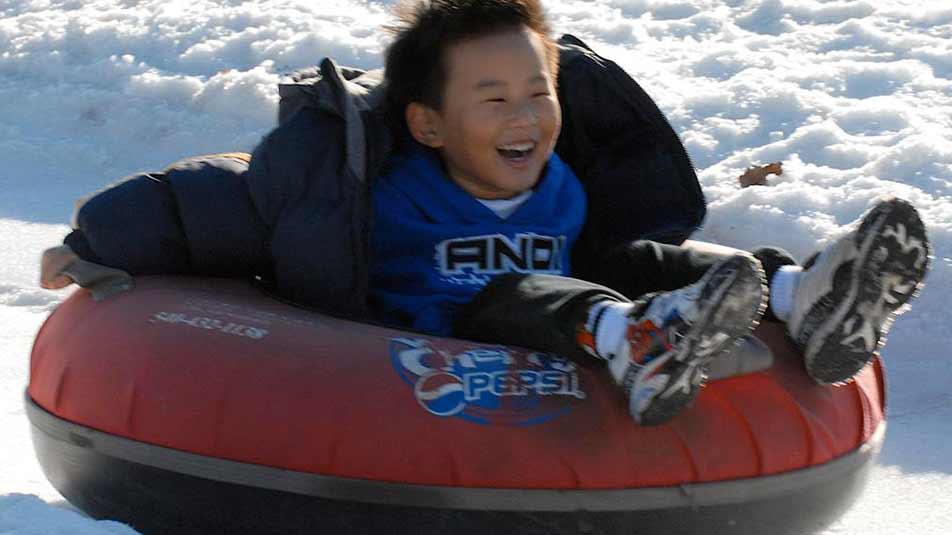 Another great way that families can make memories in the snow is snow tubing. For a flat fee and an hour and a half, the carpet lift at Bryce Resort will take you to the top of a speedy downhill that you fly down as a group "Toboggan-Style" in a chain of inner tubes. You get that feeling you're a kid again going down a hillside on a sled during a snow day home from school.
If the speed of the slopes isn't your thing try the standard sized outdoor ice skating rink that will accommodate up to 30 skaters comfortably. The rink will open right after Thanksgiving and you can bring your own skates, or skate rentals will be available to visitors.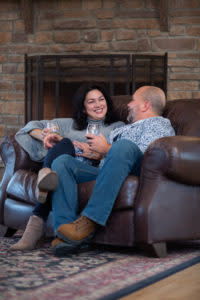 If it all sounds too chilly, consider that just around the corner are several great wine and beer tasting rooms all with cozy atmospheres where you can sit by the fire and chat about your winter adventures. The Winery at Kindred Pointe, Cave Ridge Vineyard and Third Hill Winery at DeMello Vineyards are all near Bryce Resort. Also close by is Swover Creek Farms and Brewery which boasts some of the best wood fired pizza and farm-made sausages around.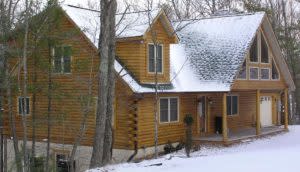 Book a cozy winter cabin and enjoy the fresh cool mountain air!