By Erin Smith:
When you're zipping along on the interstate, it might be easy to assume that Shenandoah County is a county full of fast food. But while there's plenty of convenience food to be found, there's also a wealth of restaurants serving fresh-cooked food that emphasizes local meat, produce, and other ingredients. From bakeries and cafes to brew pubs, wine bars, and even a restaurant in a greenhouse, the "Breadbasket of the South" is a wonderful place to enjoy farm-to-table dining.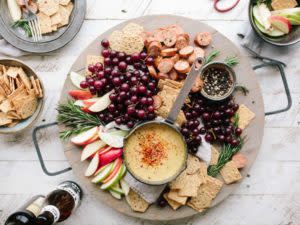 Basye
When you've worked your body hard - as you surely will skiing, biking, or hiking at Basye Resort - you'll be starving for the huge portions of American food served at The Copper Kettle Restaurant.  The menu features seasonal ingredients and specials, available for lunch, and dinner. How about some warm breaded cheese ravioli or try a juicy kettle or hole in one burger. Live entertainment performs in the bar throughout the ski season and on selected dates during the spring, summer, and fall. 
For an upscale experience at an extensive wine bar, try RHouse Wine & Cafe. Share plates from their menu, including charcuterie platters and dishes like mushroom fontina fonduta, which is mushrooms baked with fontina and drizzled with truffle oil. Other decadent dishes include baby back ribs with maple sauce and mashed potatoes. Save room for decadent desserts like key lime cheesecake and Spanish flan.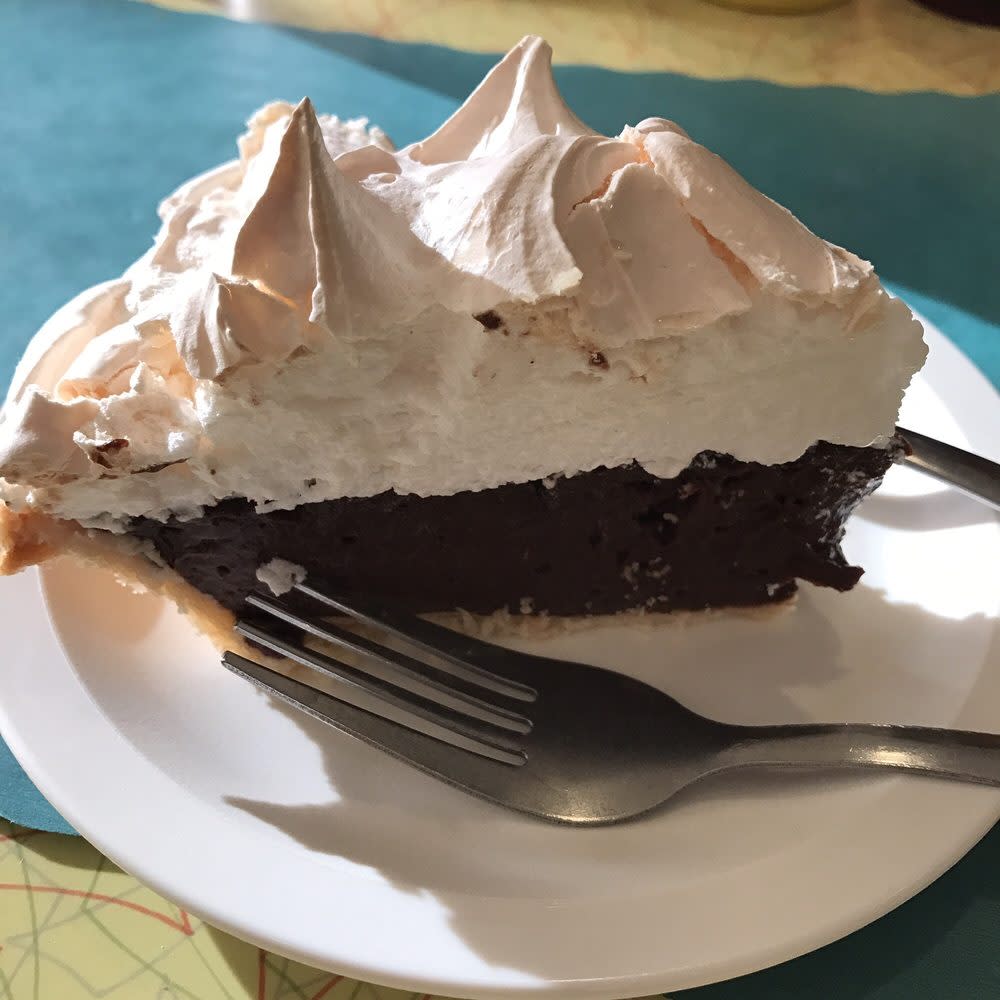 New Market
If you're exploring the area around New Market and indulging your appreciation for history at the New Market Battlefield State Historical Park you'll definitely work up an appetite. Stop at the Jackson Corner Cafe in the Lee-Jackson building for a light meal of salad, quiche, pastries, and soups and sandwiches. Don't skip that good-smelling cup of Crazy Fox Coffee Roasting Co. coffee. This local small-batch, artisan roaster buys beans from farms that emphasize sustainability.
For a nostalgic treat, a view of a retro neon sign, and true Southern cooking, plant yourself in the locally-owned Southern Kitchen for breakfast, lunch, or dinner. Not only can you get classics like peanut soup, and sirloin barbeque beef tips, you can also gnosh on something called a 50/50 burger that's made from a mix of ground beef and ground bacon. If you're around on a Wednesday evening, indulge in the all-you-can-eat fried chicken wing special. Follow that up with some homemade apple fritters or fruit or meringue pie.
Mount Jackson
Mount Jackson is a terrific place to start a day of biking. Explore the quiet country roads surrounding the town, making sure to stop for photographs of the Meems Bottom Bridge and the landmark water tower that's decorated with Shenandoah County apples. Spread out a blanket and catch some Second Sunday music at Mayor's Park if you happen to be in town for it. You also won't want to leave Mount Jackson without a tour of the Route 11 Potato Chip factory facilities and a taste of local, kettle cooked goodness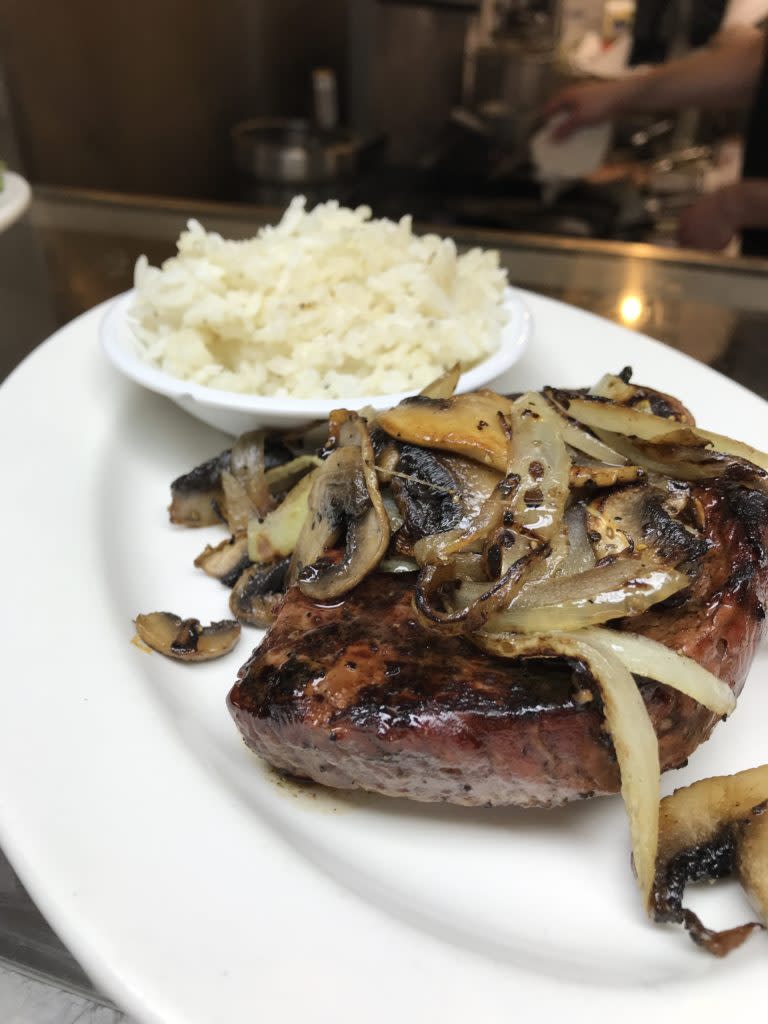 Edinburg
A day in Edinburg isn't complete without a visit to the Shenandoah Valley Cultural Heritage Museum at Edinburg Mill. The 1848 mill, known for being spared when Sheridan burned the Shenandoah Valley, provides hands-on history exhibits about the Civil War and America's first Civilian Conservation Camp. Head downstairs to dine on pub-style food in the Edinburg Mill Restaurant. Chefs Jason Burns and Dennis Stickley emphasize local products in their seasonal menu items. Start with an order of braised pork belly prepared with local apples and fresh herbs. Next, dig into an entree of blackened Virginia catfish or pecan chicken. The restaurant also serves steaks, burgers, as well as breakfast and lunch selections.

You won't leave hungry after a meal at Beans BBQ, but you'll want to pack a cooler and take some with you to eat at home the next day. The eatery is low frills, but the food is simple, but it's to die for. Choose from pork bbq, ribs, chicken bbq, andouille sausage, brisket and a selection of sides.
Edinburg is also centrally located for touring five nearby vineyards: Muse Vineyards, Shenandoah Vineyards, Cave Ridge Vineyard, Wolf Gap Vineyard and Winery, and the Winery at Kindred Pointe.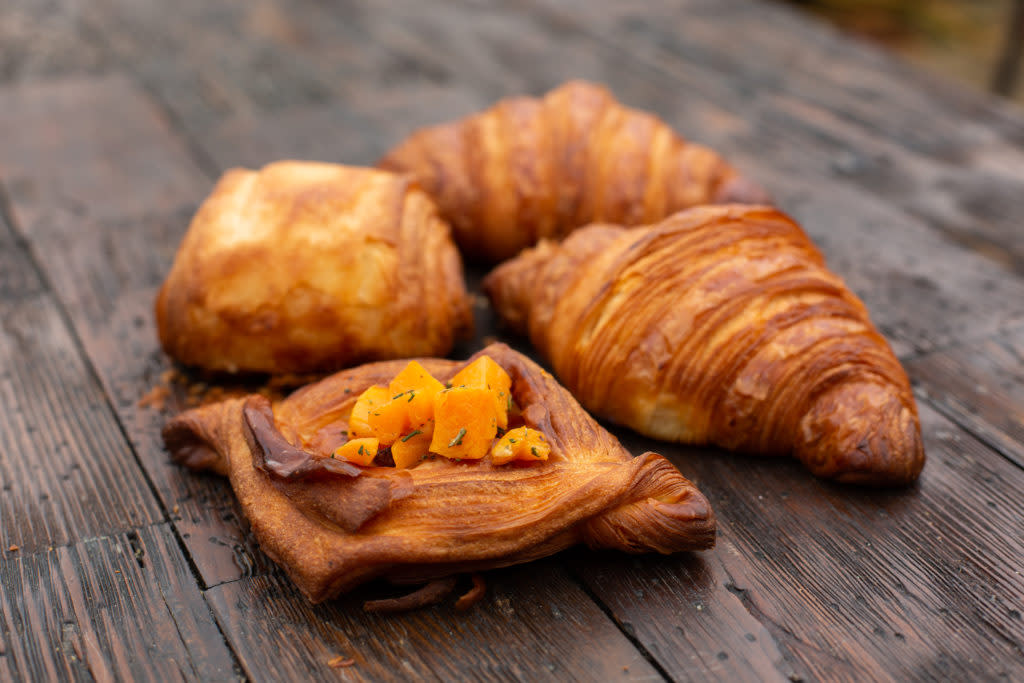 Woodstock
Whether you're hiking or biking the trails in Seven Bends State Park or hunting for treasures in the antique shops lining Woodstock's main drag, eventually you'll want to slow down for a meal.
Check out the bread schedule, peruse the pastry menu, and see what's on the drink specials menu at Flour and Water.  Your favorites will probably include olive sourdough, bacon, cheddar, and chive scones, and marigold lattes, but there's much more to choose from on the menu of chef-designed sandwiches, fresh soups, and more.
Chef Jose at Woodstock Cafe serves brunch, lunch, and dinner. Standout menu selections include D'Artagnan grass fed ribeye with fries and Shenandoah ramp butter and the homemade mafaldine pasta with asparagus, hen of the woods mushrooms, bacon, and parmesan fondue. Save room for a seasonal dessert or swing by Sugar Creek Snowy and Sweet for hand-dipped Pennsylvania Dutch-style ice cream. Choose from more than two dozen delicious flavors like orange creamsicle, coffee crunch, and coconut.
Plant enthusiasts will dig eating inside the Fort Valley Greenhouse at Woodstock Garden Cafe. The cafe emphasizes the use of fresh, local ingredients from area producers like Mowery Orchard, Shenandoah Spice Company, and Dayton Produce. They also grow ingredients onsite and change their menu seasonally to reflect what's fresh.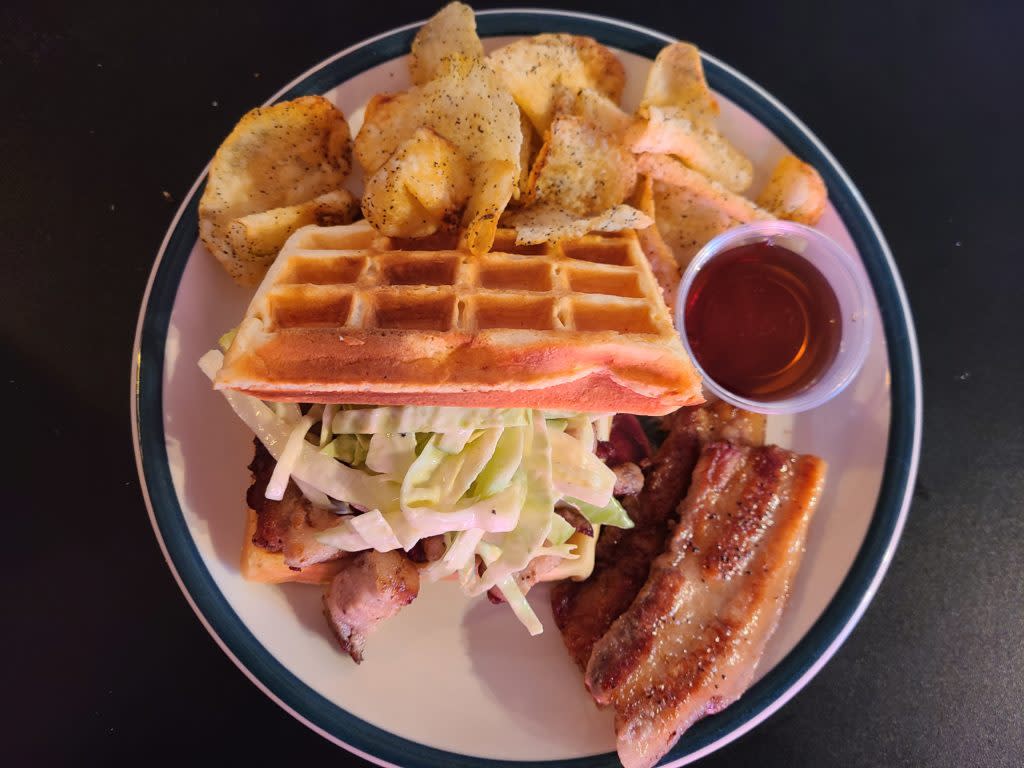 Strasburg
A fun way to explore downtown Strasburg is to look for the colorful murals painted on the sides of buildings. Afterwards, widen your pancake horizons with The Pancake Underground's savory fried chicken and pancakes doused in house-made Nashville hot or apple bbq sauce. Your tastebuds will sing with a serving of Elvis-inspired peanut butter, banana, and bacon cakes doused in bourbon-maple syrup and powdered sugar. You can even get a stack of s'mores cakes, which are flavored with cinnamon and piled high with marshmallow, chocolate, and graham cracker crumbles. If you'd rather have fresh seafood, Crabby Maggie's offers a wide selection at fair prices. Try the crabcakes or a cluster of snow crab legs with sides of hush puppies and cole slaw. 
If you're sick of the hockey puck burgers and dried up hotdogs coming off your grill, take the family to Old Dominion Doggery and Burger Shoppe. Start with Bavarian pretzel logs dipped in beer cheese sauce and then build your own kosher all-beef dog or 100% local grass-fed beef burger. The extensive list of toppings includes classics like chili and cheese as well as pork rinds and crushed pineapple.
The Box Office Brewery taproom is located in a renovated 1918 theater - the first in Shenandoah County. The bar is constructed from a local reclaimed bowling alley lane and flights of beer are served in cool film reel-inspired trays. You can order local wine, cider, and a dozen refreshing craft beers on tap. Accompany you drinks with brick oven pizza, sandwiches like cheesesteaks and smash burgers, and starters like wings and nachos.