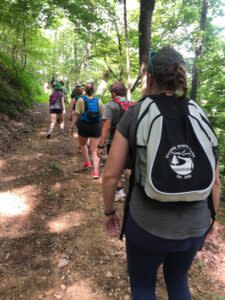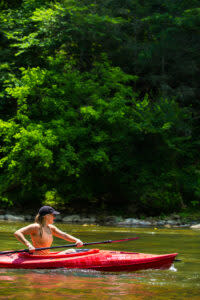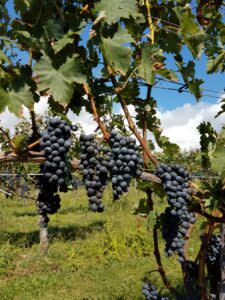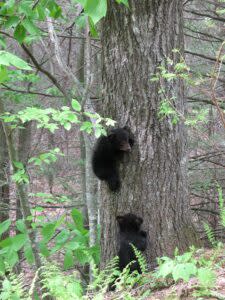 Walk or float the State Park and visit wine country in Shenandoah County
Nestled between the Allegheny and Blue Ridge Mountains, Shenandoah County is the perfect weekend getaway. Located at the junction of Interstates 81 and 66, just west of Washington DC, Shenandoah County is an easy drive from many city centers.    
Spring is a beautiful season to enjoy a hike at one of the newest State Parks in Virginia. Seven Bends State Park sits along one of the seven river bends that its name references. Choose from several types of hikes, including one that is flat and takes you along the river's edge. There are other options for more challenging hikes, and you are very likely to see wildflowers, birds, deer and other wildlife. 
Plan for a warm weekend in late spring or early summer and the river will run low and lazy, perfect to put in a kayak or floating tube at one end of the park then take out at the other end for a two to three hour float. When you're finished with the park, stop in at Muse Vineyards which is right near the South entrance. They are pet friendly, with walking trails through the vineyard, and have a terrific menu of foods to pair with their wines. In fact, you can stop in at any one of the eight award winning wineries in the county where you'll find abundant outdoor seating and incredible views.  
Friendly and down to earth, the owners of Third Hill Winery at DeMello Vineyard will make you feel right at home in their tasting room with a rustic vibe and floor to ceiling windows overlooking the fields of grapevines and the beautiful mountain backdrop. 
Wolf Gap Vineyards is located on a 50 acres estate and specializes in small batch wines that can be enjoyed from the tasting deck as you take in the mountain scenery. Perched on a ridge, the deck offers valley and mountain views including Wolf Gap, the geographical feature from which the vineyard takes its name.
Seven Bends State Park and other hikes in Shenandoah County:
https://visitshenandoahcounty.com/play/outdoor-sports-recreation/hiking/