Whether you're planning a romantic trip for Valentine's Day or just hoping to spend some couple time away from the daily grind, Shenandoah County is an ideal destination. You'll find rustic cabins surrounded by mountains and forests, bed and breakfasts featuring manicured grounds and sumptuous morning meals, and everything in between. Explore outdoor adventure, soak up the mountain views and unique culture, dine on mouthwatering farm-to-table meals, or just chill with a glass of wine or a book. Here's how to plan a perfect getaway to unwind and bond with your sweetheart in scenic Shenandoah County.
Where to Stay
You'll need a 4-wheel drive to access The Bear Den (Maurertown), but this cozy cabin is a dream come true for a couple seeking some alone time in the mountains. Just steps away from the Massanutten Circuit Trail and the Shenandoah River, the renovated cabin provides a home base complete with fireplace, deck, and hot tub. The Family Farmhouse Inn is nestled on seven private acres in Mount Jackson. Each of the four bedrooms in the restored 1830s farmhouse is updated for modern comfort and has a private bath. Amenities include wifi, mini-fridges, microwaves, tea and coffee facilities, and grounds with lawn games and propane fire pits. The inn is close to both the Meems Bottom Bridge and the Rt. 11 Potato Chip Factory. Cozy Mountain Escape (Mount Jackson) is hidden away in the trees, but it provides great mountain views from large windows and a deck. Amenities include a gas fireplace, high-end linens, games, and baby items for those who are traveling with family.
Three private suites at River Bluff Farm Bed and Breakfast (Quicksville) offer cozy, log-cabin elegance. You'll also enjoy a delicious breakfast and the run of 20 scenic acres located along the Shenandoah River. Cuddle up at the Jacob Swartz House (New Market), a historic cottage that was once a cobbler shop that served both armies during the Civil War. Now, it boasts a full kitchen, a sunroom, a screened porch, and a terrace overlooking the Shenandoah River. A gourmet breakfast showcasing seasonal local products is served each morning. The Light-Filled Mountain Retreat in Shenandoah (Mount Jackson) sits high in the mountains in close proximity to Bryce Resort and Lake Laura. The cabin is decorated in a sleek, modern style. It comes with a fully equipped kitchen and has both open and screened porches for sipping coffee or wine on warmer days.
If you're hoping to surround yourself with nature, reserve a two-night ranch package at Fort Valley Ranch. You'll stay in a cozy, fully-equipped cabin with a full kitchen. Spend the day exploring the mountains on a guided horseback ride. You might also plan a private weekend at The Woodpecker's Chalet, a newly renovated retreat deep in George Washington National Forest. The cabin features woodsy details, but is bright and welcoming with 1.5 baths and a full kitchen that's set up with all you need to spend a cozy weekend off the beaten path. The Wren Cottage is one of four tiny house accommodations located on a family farm near Strasburg with spectacular views of the surrounding mountains. This mountain environment encourages guests to slow down and connect with nature. The cottage has a queen bed and a full kitchen as well as a front porch and back deck for sipping coffee and cocktails and watching the natural views.   Guests can stock up their kitchen with fresh produce, baked goods, and local wine at the farm's market, Woodbine Farms located at the base of the hill.  
For more romantic lodging, check out Visit Shenandoah County's lodging page.
What to Do
Take some time to share something you love doing with your partner. 
Hit the slopes at Bryce Resort for some epic downhill skiing or snowboarding followed by a tasty meal in the Copper Kettle restaurant. You might also explore Bryce Mountain at sunset or by the light of a full moon with a guided snowshoeing excursion. This sport is fun, low-impact, burns a lot of calories, and is easy to learn, even if you're an absolute beginner. 
For a new perspective of the Valley, book a romantic sunrise or sunset hot air balloon excursion with Woodstock's Valley Ballooning. If you're ready for bigger thrills, take a leap of faith together by booking a skydiving lesson with New Market's Skydive Shenandoah. Instruction and equipment are provided for beginners. The skydiving season starts in April. Refresh after your life-changing experience with soups and sandwiches, salad, quiche, pastries, and a cup of small-batch, artisan-roasted Crazy Fox Coffee Roasting Co. at the Jackson Corner Cafe.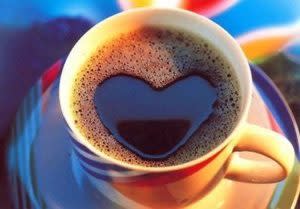 Take some photos with your sweetie at Shenandoah County's LOVEworks signs, located in Strasburg Square and along Main Street in Woodstock near Massanutten Military Academy. You won't want to skip some photos at the Meems Bottom Bridge in Mount Jackson. And if you and your partner love art, explore the streets of Strasburg to view the large and vibrant Staufferstadt Arts street murals found on ten downtown buildings. After your adventure, warm up with local cider, wine, and 12 delicious beers on tap at the Box Office Brewery. The taproom is located in a historic theater, which was built in 1918. 
Enjoy learning about history at the Shenandoah Valley Cultural Heritage Museum at Edinburg Mill. The museum fascinates with three floors of hands-on exhibits ranging from Civil War history, small-town life, Red Cross history, transportation, and period clothing including a Victoria's Secrets exhibit of Victorian period lingerie. After an afternoon of learning, head downstairs to the Edinburg Mill Restaurant for a chef-prepared meal emphasizing local and seasonal ingredients like blackened Virginia catfish and steaks and burgers made with local beef.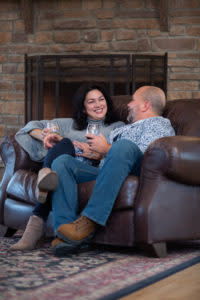 Savor the best sips of Shenandoah County along the Shenandoah Spirit Trail, your guide to finding breweries, distilleries, cideries, meaderies, and vineyards in the Shenandoah Valley. Taste notes of the Valley in the different brews at Woodstock Brewhouse, which uses local ingredients when developing its craft beer. Or if you're feeling competitive, challenge your partner to a round of disc golf (followed by a cold beer) at Edinburg's Swover Creek Farm Brewery. After golf, reward the winner with a delicious meal at the Woodstock Cafe. You'll find tempting entrees like Faroe Island salmon, pan-roasted duck, and D'Artagnan grass-fed ribeye. Save room for a seasonal dessert!
The Shenandoah Valley's popularity as a valuable wine-producing region has grown greatly in recent years, and local vineyards are producing wines that receive national critical acclaim. The Shenandoah Valley Wine Trail stretches all along the Shenandoah Valley, with eight vineyards in Shenandoah County that serve wine by the glass, bottle, or tasting flight. Make a day out of exploring several! Shenandoah Vineyards (Edinburg) is the oldest vineyard in the Valley with a tasting room inside a Civil War-era barn. They produce small batches of "complex wines with careful attention to detail in a traditional old-world style." Pack a picnic and marvel at the incredible views and delicious wines at Strasburg's Star in the Valley Estate Winery. Finally, why not take a short hike in the cold air and follow it with a stop at family-owned Cave Ridge Vineyard (Mt. Jackson)? The award-winning vineyard serves charcuterie boxes and other snacks and has fire pits and heat lamps warming their outdoor seating area. Inside, you'll find sofas and fire tables, or you could rent a private, heated igloo. Toast your relationship and start planning your next visit.