Best places to enjoy the freshest flavors of the season:
Whenever I travel to a place that is beyond my normal, everyday radius, I am always mindful of what I might eat when I get there. I often think of the things "I can't get at home" or perhaps there is an area of a town that is known for its unique cuisine or ethnic and regional flavors. Given that Shenandoah County is rural, known for its beautiful farmland, fields of grapevines and orchards, it's no surprise that fresh-picked vegetables and fruits are in abundance during the summer months and many establishments take full advantage of the flavors that only this kind of freshness can provide.  Here are a few of the best ways to enjoy the flavors of Shenandoah County in the summer.
Pick your own Berries- Could it get any fresher than to pick your own berries in the sunshine and enjoy them in pies, jam or as a snack straight out of the pint box? Blueberry picking is a great family activity, children love to reach into the berry patch and gather the ripe fruits. Blue Ridge Berry Farm in Toms Brook is one of the best places for picking Blueberries.  They don't have a website, but their Facebook page stays very up to date with open hours and berry updates, and if pickin's not your thing, you can always purchase pre-picked berries at any one of the many seasonal farm stands throughout the county!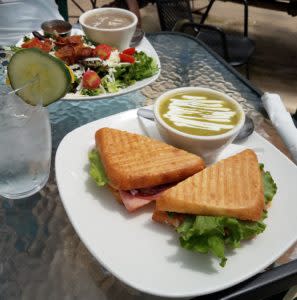 Farm to Table Dining- How wonderful to go back to the roots of dining fresh! Many of the restaurants in Shenandoah County are taking full advantage of the agriculture that surrounds them by sourcing their produce and meats from our local farms. Many places even grow their own vegetables and only serve exactly what is in season at the moment. Blue Wing Frog in Strasburg is one example of a terrific place that sources their ingredients locally whenever possible. They are also committed to foods that are handcrafted and homemade. The Woodstock Cafe also offers a Farm-to-Table dining experience. They have implemented Buy Fresh-Buy Local purchasing whenever possible for meats, produce, and coffee beans used in the café. A few miles South is the Woodstock Garden Café which is tucked neatly into the beautiful surroundings of a garden center and gift shop. The owners of the Café pride themselves in their local, organic, and farm fresh menu items which changes with the availability of the seasons.
Vineyards, Breweries- Another wonderful asset to the Shenandoah Valley is an abundance of vineyards, wineries, orchards, cideries, and breweries. In Shenandoah County alone there are 8 different wineries with charming tasting rooms and places to simply relax and enjoy the scenery and the wines. There is also a farm brewery called Swover Creek Farm where hops are grown on site and berries from the farm are seasonally used in the brewing process. You can pick your own berries there too! Check the website for growing times, as the summer months offer different fruits:  black raspberries and gooseberries in June and blueberries and blackberries in July.
Click here for a complete list of Wineries, Breweries, Cideries and Distilleries in the region.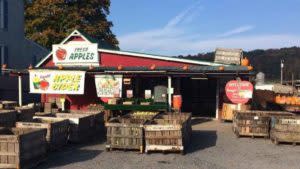 Farm Stands, Farmers Markets- Throughout the towns and occasionally at random on the side of a country road you'll find a farm stand full of fresh picked vegetables, especially on the weekends in the summer. Think fresh sweet corn, giant heirloom tomatoes and perfect juicy peaches.
Mowery Orchard in Woodstock and Woodbine Farm, in Strasburg are both seasonal roadside farmers' markets. Both have amazing fresh produce, herbs and a variety of annuals and hanging baskets for the garden, as well as fresh baked goods, eggs, and local cheeses.
South Street Barn Market in Woodstock is a weekend Farmer's market held in the Woodstock VFW parking lot on Saturday and Sunday all year long. There you'll find fresh grown seasonal produce as well as handmade soaps, and artisan crafts. Click here to see a full list of farm stands and markets in Shenandoah County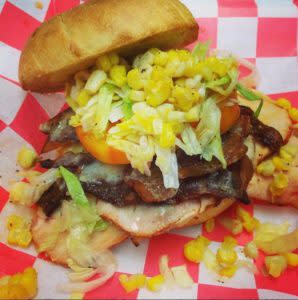 Picnics and Barbecue- Shenandoah County has become a great place to enjoy authentic southern barbecue.  In the summertime, pulled pork sandwiches rule with a side of coleslaw and mac-n-cheese. Along the Valley turnpike the smokers are working their magic on beef brisket, smoked turkey and of course, pork barbecue.  One of the more visible roadside establishments is Bean's Barbecue in Edinburg which has a smoker out in front of the old town Fire department with a big red awning and a welcoming sign. Bring cash, take some to-go, and find a great picnic spot next to the river at the Meem's Bottom Covered Bridge
.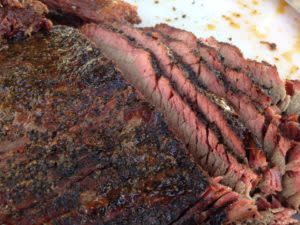 Route 11 Potato chips- While the varieties of chips that are used in the most delicious Potato Chips are grown specifically for chipping, The Route 11 Potato Chip Factory in Mount Jackson is only able to source their chips locally during Virginia's growing season. At other times of the year, the potatoes come from East Coast growers from Florida to Maine.  Located in Mount Jackson, they are a sustainable, green factory in a modern energy-efficient building, employing their used fry oil for heat in the winter and feeding a local farmer's cows with their potato peels- there is very little waste! Route 11 Potato Chips has a tasting room and a window to watch the frying process. Call ahead for a schedule if you would like to view the chips frying.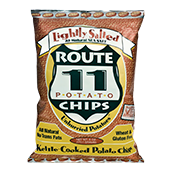 Enjoy the taste of summer with blue skies and mountains, plan a picnic by the river or take in the views at a charming winery. Dine outdoors at a café or in a fold-up chair next to a campfire. While these summertime treats are almost always available at any store anywhere, they never taste quite the same as when they're picked so close to where they're enjoyed.